Cold Fear
Title:
Cold Fear
Genre:
Survival horror, Action
Developer:
Darkworks
Publisher:
Ubisoft
Release Date:
March 28, 2005
---
DESCRIPTION
In a ferocious Arctic storm, distress signals are sent from a mysterious Russian whaler. As leading Coast Guard veteran Tom Hansen, you board to investigate — and discover unthinkable horrors lurking beneath the ship's bloodstained decks.
Brave dangerous waters: Rocked by huge breakers, you must steady your nerves — and aim — to evade a watery grave.
Keep your bearings: Battle against increasingly mutated enemies in treacherous, unstable environments.
Unleash a torrent of weapons: Create fatal traps and use shotguns, flame throwers, or any object you can find to survive.
---
Screenshot & Gameplay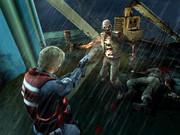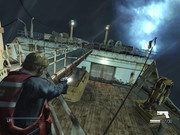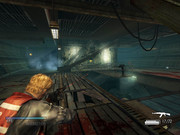 ---
SYSTEM REQUIREMENTS
OS:
Windows® 2000/XP only

Processor:
1 GHz processor minimum, (2 GHz recommended)
Memory:
256MB RAM minimum, (512MB recommended)
Graphics:
DirectX® 9 compliant 64MB (128MB recommended). see supported list*
DirectX Version:
DirectX 9.0
Sound:
Direct X 9.0 compliant
Hard Drive:
2.2 GB
Input Devices:
Mouse, keyboard, Windows compliant game pad.

*Supported Video Cards at Time of Release: Nvidia® GeForce™ 3/4/FX/6 series (GeForce 4 MX not supported) ATI® Radeon® 8500/9000/X series
---
Link
---