Silent Hill 4 The Room
Title:
Silent Hill 4 The Room
Genre:
Survival horror, Adventure
Developer:
Konami Computer Entertainment Tokyo
Publisher:
Konami
Release Date:
September 7, 2004
---
DESCRIPTION
Henry Townshend finds himself trapped in his own cursed apartment. Only by exploring mysterious portals leading to disturbing alternate worlds will Henry begin to uncover clues as to why he is trapped. Such is the premise of Silent Hill 4 The Room, a more action-focused entry into Konami's survival horror series. Features include a higher number of weapons and enemies than previous games in the series, changes to the environment in real time, shifts between the first- and third-person perspective, and various visual and control upgrades to the Silent Hill 3 engine. Levels include a forest, a prison and a hotel. Also available for PlayStation 2 and Microsoft Xbox.

---
Screenshot & Gameplay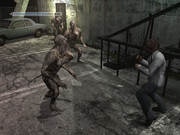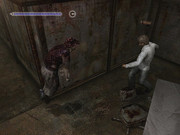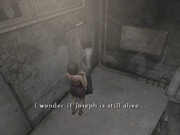 ---
SYSTEM REQUIREMENTS
Minimum:
OS:
Windows 98SE/ME/2000/XP
Processor:
Pentium III or Athlon 1.0GHz Processor
Memory:
256MB RAM
Graphics:
32MB GeForce3 Ti or Radeon 8500 Class Video Card
DirectX:
Version 8.1b
Storage:
4GB Hard Disk Space
Recommended:
OS:
Windows 98SE/ME/2000/XP
Processor:
Pentium 4 or Athlon 2GHz Processor
Memory:
512MB RAM
Graphics:
64MB GeForce4 Ti or Radeon 8500 Class Video Card
Storage:
5GB Hard Disk Space
---
Link
---